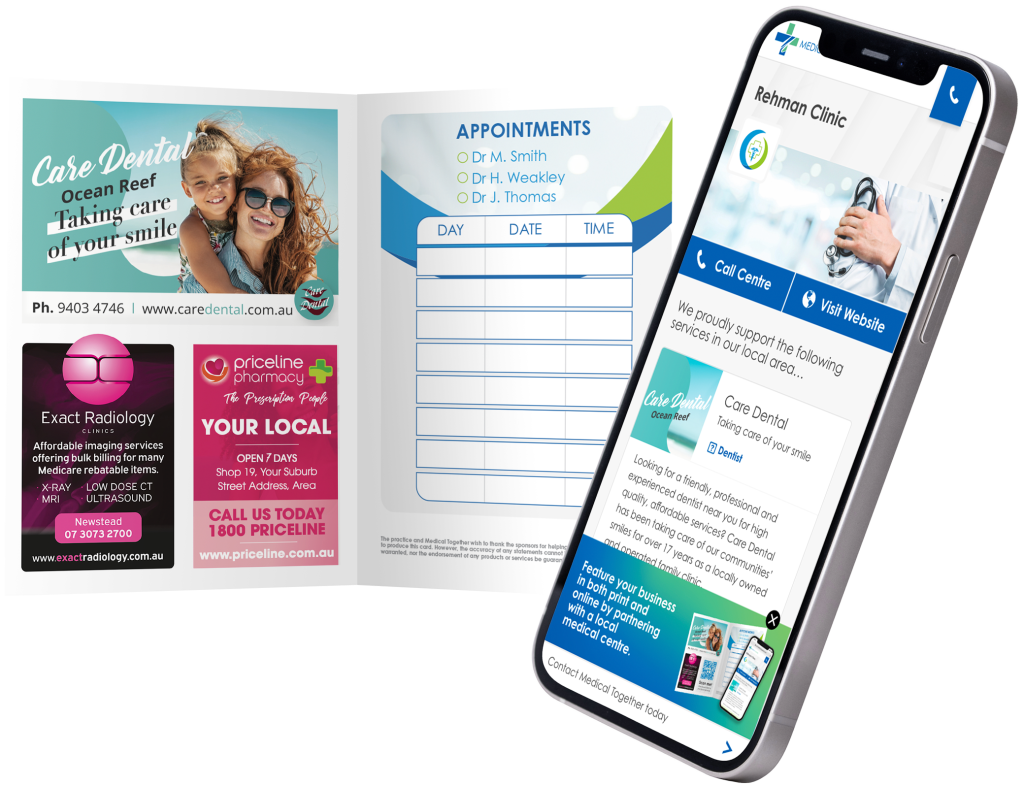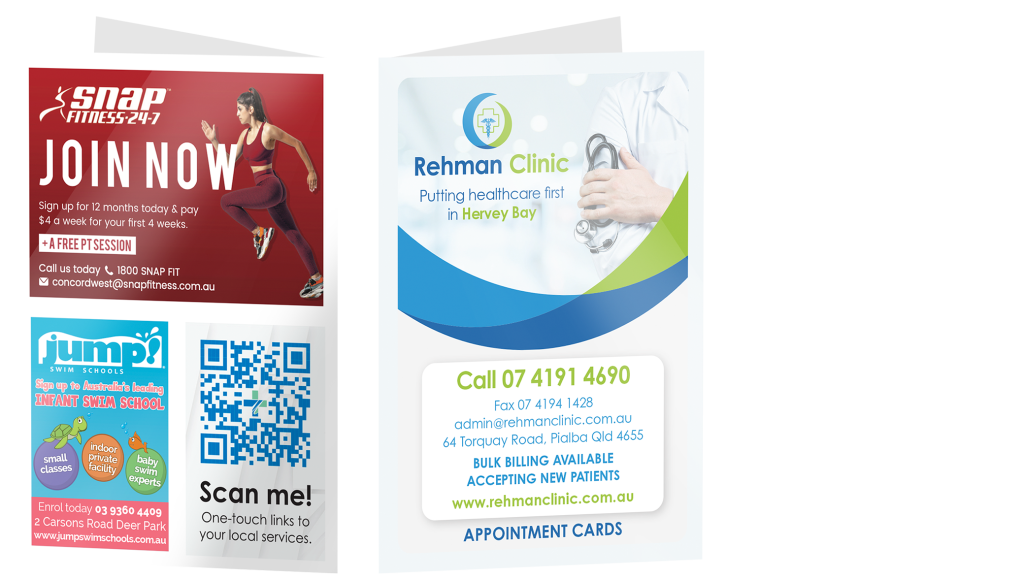 Your business,
in the hands of the local community
Did you know that direct, local area print marketing is more relevant than ever?
Appointment Card sponsorship puts your business in the hands of hundreds of patients per day in medical clinics across Australia and New Zealand, and is a proven, cost-effective venue for building trust and recognition with your brand.
Fact: Consumers are more likely to trust print marketing than any other form of advertising.
Take it to the next level.
Medical Together QR Directory
Give your sponsorship an even wider reach with an exclusive, digital feature—now included with all Appointment Card features at no additional cost.
Now included within every Medical Together Appointment Card now is a scannable QR code, taking users to a digital service directory, complete with an exclusive, interactive version of your feature.
This allows patients to interact with your brand directly from the convenience of their smartphone.
Lead visitors to a website, landing page, email or phone enquiry, with just a tap.
Fact: 90% of Australians own a smartphone,
with QR code usage up 50% in 2021 over the previous year.
Why sponsor a medical centre?
Local area marketing has huge benefits to small and medium sized business. Here's just some of them:
Direct marketing
Marketing to thousands within your local community.
Guaranteed exclusivity
Stand out from your competitors as the only advertiser in your business category.
Return on investment
Our clients have given us consistent positive feedback through local advertising.
Brand awareness
Increase your brand awareness and reputation.
Support local doctors
Benefit your local community and medical centre by investing in Appointment Card sponsorship.
Professional design
Your advertisement will be designed by our in-house team of graphic designers.
Secure your exclusive position today.